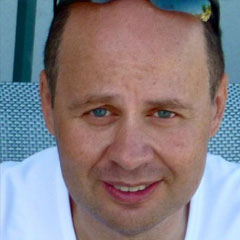 Anatole Tartakovsky
Chief Product Architect,
Strategic Planning
Anatole Tartakovsky is the CTO and Chief Product Architect of SuranceBay's SaaS. He is the driving force behind the design and development of optimal workflow solutions for our integrative platform,and our key business growth strategist. Anatole brings decades of experience in software architecture design and consulting for countless clients, from startups to Fortune 500 companies. Anatole authored several books on client/server, web and SaaS solutions, and has taught modern programming at Columbia University. His education includes Master's of Sciences and Mathematics, and post graduate work in Expert Systems.
When he is not in front of a computer, Anatole is an avid reader of history and science. He mentors some of the industry's best software engineers, enjoys skiing, the ocean, and plays a mean game of chess.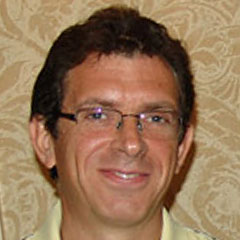 Dr. Victor Rasputnis
Senior Project Lead,
Delivery
Dr. Victor Rasputnis is SuranceBay's Senior Project Manager. He oversees the delivery of SuranceBay SaaS, and has overall responsibility for the quality and functionality of the software, including third party and custom integration. Victor has over 20 years of experience in full lifecycle of software development projects in Finance, Media and e‐Commerce for companies ranging from startups to large enterprises. In his prior life, he enjoyed teaching classes in modern programming technologies in many parts of the world. He holds a Ph.D. in Computer Science from the Moscow Institute of Robotics.
Outside of work, Victor enjoys swimming, traveling, skiing, watching movies at FilmLinc and spending time with his family and friends.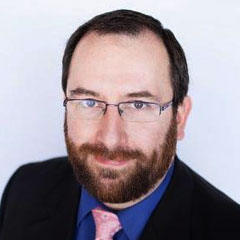 Mike Abrahamson
Director of Client Relations
Mike Abrahamson is the Director of Client Relations and Senior Business Analyst at SuranceBay. He acts as a liaison between SuranceBay's clients and software engineers as a subject matter expert while providing advanced user support and managing User Group Advisory Boards.
Prior to joining SuranceBay, Mike was Vice President, Director of Information Technology at a brokerage general agency headquartered in Providence, RI, where he oversaw the IT Infrastructure, help desk, and software development of the agency's online term life insurance sales and processing platform. He also helped develop best practices across the agency's new business, sales, and administrative departments. He has served as a Co-Chair and Subcommittee Chair for the Life Brokerage Technology Committee, NAILBA Technology Committee, and various User Advisory Boards.
An ordained priest, Mike spends much of his spare time serving his church and singing with semi-professional choral ensembles. He has studied musical theater and music education at Emerson College and the Crane School of Music at SUNY Potsdam, and completed a graduate level seminary education. Mike lives in Fishersville, VA with his wife Faith and their youngest of 5 children. He enjoys traveling, biking, and making music with his family.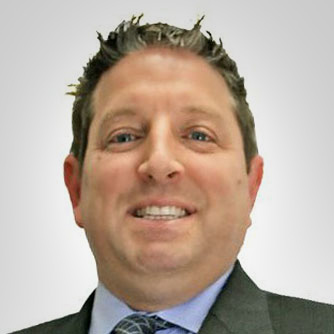 Brian J. Kirland
Director of Sales & Marketing
Brian J. Kirland is the Senior Director of Sales & Marketing at SuranceBay. He is responsible for planning and implementation sales, marketing and targeted product development programs for existing and new markets. Brian has been deeply involved in building and fortifying relationships with our various carrier and BGA partners. Prior to joining SuranceBay, Brian was the Agency & Carrier Accounts Manager at a technology firm headquartered in Ontario, CA, which specialized in the process of electronic application completion and submission to broker general agencies. Brian studied economics and business administration at Saint Mary's College of California.
When he is not on the road, Brian enjoys cooking, traveling, swimming, and spending family time in sunny California with his wife Sarah and their two children.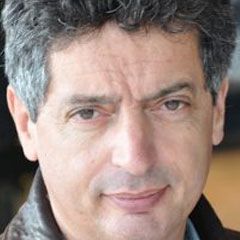 Yakov Fain
Senior Project Lead,
Software Development
Yakov Fain is Surancebay's Senior Product Manager and is responsible for managing our SureLA™ product line and overseeing SuranceBay's transition to HTML5 technology. He has been developing enterprise software for 25+ years. Yakov has authored multiple books on software development. He enjoyed teaching new technologies at NYU and is an avid speaker and technology blogger with millions of followers. Yakov presented at multiple international conferences on software development. He was awarded with the title Java Champion, which was given to only 150 people in the world. Yakov holds a Master's of Sciences degree in Applied Math.
Yakov lives in New York City and enjoys fine dining and writing.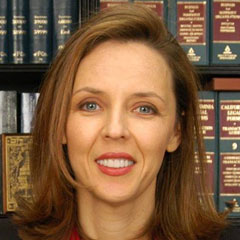 Masha Bach, Esq.
General Counsel,
Legal & Compliance
Masha Bach is SuranceBay's General Counsel. She has extensive expertise in business transactional law, compliance, and management consulting. She is well versed in IT and software industry dynamics and navigates the regulatory landscapes of data privacy and security with enthusiasm. Trained in complex commercial litigation and business structures with large law firms (Akerman, LLP, Gunster, LLP), Masha runs a successful law firm since 2002. She is admitted to practice before State and Federal Courts of California, Florida, Washington, D.C., and the U.S. Bankruptcy Court. Masha graduated first in her class from Whittier Law School (J.D. 1997, summa cum laude), and the University of Southern California (B.A. I.R. 1994, magna cum laude). "The synthesis of law with innovative digital technology in a highly regulated industry is a unique commitment. It's really a 24/7 job."
Outside of work, Masha enjoys music, fitness, international travel, family life and her longtime network of peers. She is a patron of the arts and shares the magic of classical ballet with her two youngest children. For the past 10 years, Masha has been an advocate for kids with Autism and an ambassador of educational inclusion reform in public, gifted education. She is also a teacher of Yoga and meditation, holding an RYT200 national certification. Masha is fluent in 4 languages.